Camping in Andorra
2

campsites in

Andorra
Campsite Listing Google Map
The following consent is required:
Tracking & performance, Targeting & advertising.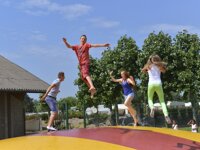 Andorra is a country of narrow valleys with pine and birch forested mountains. Xixerella is attractively situated in just such a small valley below towering...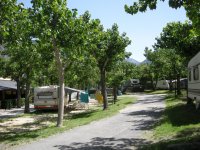 This compact, terraced site is named after the river in the town of Andorra-la-Vella. It has a steep curving entrance directly off the N145, which...
Andorra
Nestled in the eastern Pyrenees between France and Spain, Andorra is a popular alternative to its larger neighbours. Its sunshine record rivals that of the Algarve, and in winter the snow capped mountains are a great place to enjoy sports such as skiing and snowboarding. Several of the campsites in Andorra are consequently open all year.
The capital city, Andorra la Vella, is easy to walk around and makes for a good day out when you're taking a break from hiking or snow sports. It's great for shopping with both independent boutiques and large department stores, and has some great restaurants where you can try local cuisine.
A family camping holiday in Andorra is bound to include some fun and frolics, and there's plenty to keep everyone occupied thanks to the leisure and adventure park, Naturlandia. There are slides, quad circuits and paintball, as well as an animal park featuring wolves, bears and chamois.
Sites inspected by Alan Rogers, as well as those we have not visited, are listed.