Environmental Policy
Sustainability and protecting the environment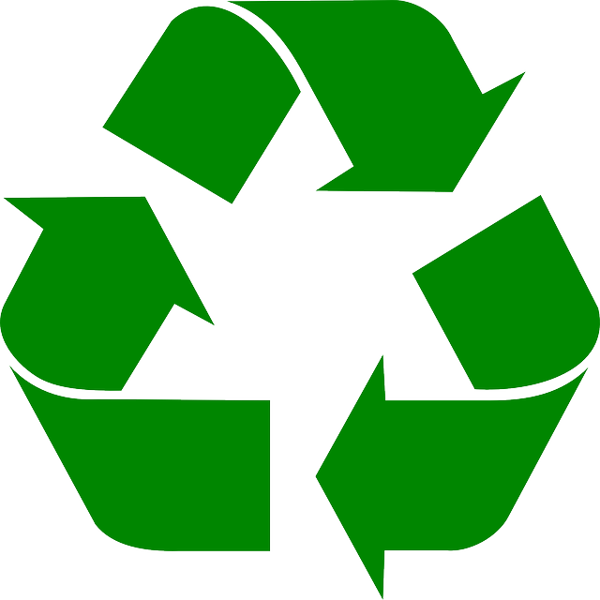 At Alan Rogers Travel, we've introduced a program of eco-friendly initiatives designed to reduce the environmental impacts of both staff and customers. Find out how.
GOGREEN is our sustainability & environmental initiative aimed at reducing our company's carbon footprint. It covers things like who we work with and how we operate internally as well as how we communicate with our customers. 
We've set up a dedicated Green Team to oversee and continually improve the program.
Our four-point plan
As part of the program, we've produced a four-point plan which covers our commitments and targets. We promise to:
Continuously improve our environmental performance and integrate recognised environmental management into our business operations.
Give due consideration to environmental issues when sourcing resources and reduce our consumption and improve the efficiency of those resources.
Manage waste generated from our business operations incorporating reduction, re-use and recycling principles.
Comply with all relevant environmental legislation as well as other environmental requirements and work towards targets set both internally and by the UK Government.
Working with green partners
Eurostar introduced its environmental policy in 2007. The 'Tread Lightly' plan sets out the company's goals and procedures in accordance with the 2016 Paris Climate Agreement and includes targets relating to energy efficiency, reduction of plastic waste and other waste and commitments to sustainability. You can find out more about Eurostar's Tread Lightly plan here.
SNCF has also committed to reducing its environmental footprint with a three-point plan. Their efforts include bringing their facilities into compliance with environmental standards, reducing inputs, pollutions and nuisances, consuming less energy and raw materials and protecting biodiversity. To learn more about SNCF's environmental policies, visit their website.
Campsites While we'd love more campsites to implement eco-friendly measures, we don't control or manage any sites. However, we are seeing more sites introducing eco facilities and other green initiatives. We are planning to launch an 'Eco' badge for campsites that meet our strict environmental criteria. You can read more about this below.
Mixam print our brochures, and they feel just as strongly as we do when it comes to the environment. All our brochures are printed with vegetable based inks on sustainably sourced FSC® accredited paper. When you've finished with your brochure, make sure to add it to your household paper and cardboard recycling box.
Stephens & George print our guide books. The paper used is sustainably sourced FSC® accredited paper, they are also members of the Programme for the Endorsement of Forest Certification (PEFC.) Of course, we hope you keep hold of our guides for many years, but once you've finished with them we suggest donating them to your preferred local charity.
In-office recycling and sustainability procedures
Recycling We're making changes internally too. By introducing plastic, aluminium and glass recycling initiatives alongside our current paper and cardboard recycling program, we aim to cut our office waste by over half. The recycling program includes all single-use plastic containers and bottles, aluminium tins, cans and foil, glass bottles and jars and cardboard and paper. Staff are encouraged to use reusable tote or jute bags.
Food Waste In September 2019 we launched new measures to tackle office food waste. Organic foodstuffs including tea bags, tea leaves, raw fruit and veg peelings and cores and some cooked leftover food are composted. This was extended to include all food waste in March 2020 after a successful six month pilot scheme.
Paper Use A new paper-lite policy has been introduced to cut down our reliance on paper within the office. This excludes our customer packs and other customer-related literature although we do try to send email confirmations where possible.
Other Recyclables and Efficiency Measures We already recycle all our spent batteries, used printer and franking machine cartridges and empty coffee capsules and we're switching all our traditional fluorescent tube lighting to more efficient LED tube lighting. 
Redundant Computer Equipment We donate all of our old or unused computers and equipment to Computers4Africa, a charity which aims to lift Africa out of poverty by providing the next generation with the technology and support to work in a global environment.
Events Throughout the year we host various events for staff including our annual summer BBQ. We wanted to make sure our staff could let their hair down whilst still partying responsibly so we've swapped out plastic cutlery for wooden cutlery and ditched the single-use plastic cups and plates for reusable plastic alternatives.
What changes will I see?
While a lot of the changes we're making are internal, you, as a customer, will also see some changes, although they may not be so obvious.
Customer Travel Packs While we are sending out more email confirmations, we are continuing to send out paper travel packs for customers who request them. From early 2020 we will be sending all our customer packs and guide orders in biodegradable plastic polybags. The 'plastic' is made using potato starch and can, therefore, be composted and poses no risk to the environment. 
New 'Eco' badges We're currently implementing some significant changes to our website, one of these changes is the introduction of 'Eco' badges and filters to our campsite listing pages. This means you will be able to sort sites by their eco credentials and see what campsites are doing to help the environment. Campsites that hold the 'eco' badge must comply with our strict criteria.
Cotton Tote Bags If you visited the Alan Rogers stand at the February 2019 Camping, Caravan & Motorhome Show at Birmingham's NEC then you will have noticed that we've eliminated plastic bags. We've replaced them with sustainably-sourced cotton tote bags; they're stronger, reusable and environmentally friendly.
Future developments
Our team, together with our parent company and other partners, are currently putting together further plans on how we can fight climate change. We will be adding to our GOGREENpolicy in due course.
The steps we take may be small, but each and every one counts towards a greener and healthier future.