Camping in Liechtenstein
2

campsites in

Liechtenstein
Campsite Listing Google Map
The following consent is required:
Tracking & performance, Targeting & advertising.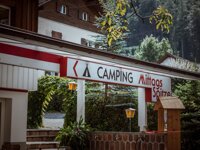 Included in our guides:
2023
Camping Mittagsspitze is attractively and quietly situated for visiting Liechtenstein. Set on a hillside, it has all the scenic mountain views one could wish for...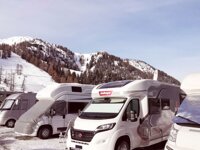 Wohnmobilstellplatz Malbun is located in the Malbun recreation area, in attractive surroundings. The site is open all year and consists of twelve 5x8m hardstanding pitches...
Liechtenstein
Clean mountain air and peaceful surroundings make camping in Liechtenstein a true pleasure. Villages cluster amid forested slopes and green pastures, and towering over the capital of Vaduz, the country's symbolic castle keeps watching over the lands. Vaduz houses a world-famous art collection, including works by Rembrandt, and the nearby wine-producing village of Triesenberg has beautiful panoramic views over the Rhine Valley.
Winter visitors will enjoy Malbun, the country's premier winter sports location, with various activities, including ice skating and a 1000m toboggan run. In summer, well-documented hiking and cycling trails allow you to explore the glorious mountain scenery.

Camping options in Liechtenstein
Camping options are limited, but as the country is the fourth smallest in Europe at only 25km in length, that's not much of a surprise. The best option is Camping Mittagspitze in the country's south, between Triesenberg and Balzers. Alternatively, there is a small 12-pitch "stellplatz" for campervanners and motorhomers in Malbun.
Alternative campsites close to Liechtenstein:
A road tax card ('Vignette') is needed to travel on the Austrian and Swiss motorways. There are no customs controls between Switzerland and Liechtenstein. Basic information
Capital Vaduz
Currency Swiss Franc (CHF)
Language German
Time Zone CET (GMT+1)
Telephone Code +423
Units Metric

EU Member No
Schengen Area Yes

Tourism Website tourismus.li
Shopping in Liechtenstein
Most stores are open 8 a.m. to 12 p.m., closing for lunch and reopening at 1.30 p.m. to 6.30 p.m. on weekdays and 8 a.m. to 4 p.m. on Saturdays. Some shops stay open late on Thursdays - most shops, except for tourist gift shops in peak season, close on Sundays.

Money in Liechtenstein
ATMs are widespread, have multilingual instructions, and some are accessible 24hrs a day. Cards are widely accepted in Vaduz, although Amex cards are less so. Daily withdrawal limits apply. Euros are often accepted, but the exchange rates are likely to be poor.

Public Holidays in Liechtenstein
1 Jan - New Year's Day
2 Jan - Saint Berchtold's Day
6 Jan - Epiphany
2 Feb - Candlemas
Feb/Mar - Shrove Tuesday*
19 Mar - Saint Joseph's Day
Mar/Apr - Good Friday*
Mar/Apr - Easter Monday*
1 May - Labour Day
May/June - Ascension*
May/Jun - Whit Monday*
May/Jun - Corpus Christi*
15 Aug - National Day
8 Sep - Nativity of Mary
1 Nov - All Saints
8 Dec - Conception
24 Dec - Christmas Eve
25 Dec - Christmas Day
26 Dec - St Stephen's Day
31 Dec - New Year's Eve
Please note Some dates are moveable, so please check before travelling. Driving in Liechtenstein
The extensive public transport network and the road conditions and safety standards are excellent. There are no toll roads in the country, but if you use motorways in neighbouring Austria or Switzerland, you should display an appropriate vignette sticker or face a sizeable on-the-spot fine.
When driving in the mountains, the downhill driver is expected to back up if there is no sufficient passing room unless there is room nearer to you. Trucks and buses have priority over cars on mountain passes. During winter, road users must use snow chains and snow tires where appropriate.
---
Dashcams Since dashcams are prohibited in neighbouring Austria and Switzerland, we would recommend removing them while visiting Liechtenstein.
Speed Camera Detectors To be safe, we'd recommend turning this feature off while visiting Liechtenstein.
Low Emission Zones There are no LEZs in place.
Liechtenstein Emergency Services
Call 112 for the police, ambulance and fire and rescue.
Police 117
Fire and rescue 118
Ambulance 144
Air rescue 1414
Climate in Liechtenstein
Liechtenstein has a continental climate; the weather varies considerably throughout the year. Generally, you can expect warm, wet summers and mild winters with snow in the mountains.
LIECHTENSTEIN WEATHER
Did you know? The Liechtenstein national anthem, Oben am jungen Rhein is played to the same tune as the United Kingdom national anthem.