Who are we and what do we do?
Established in 1968, innovating ever since
About Alan Rogers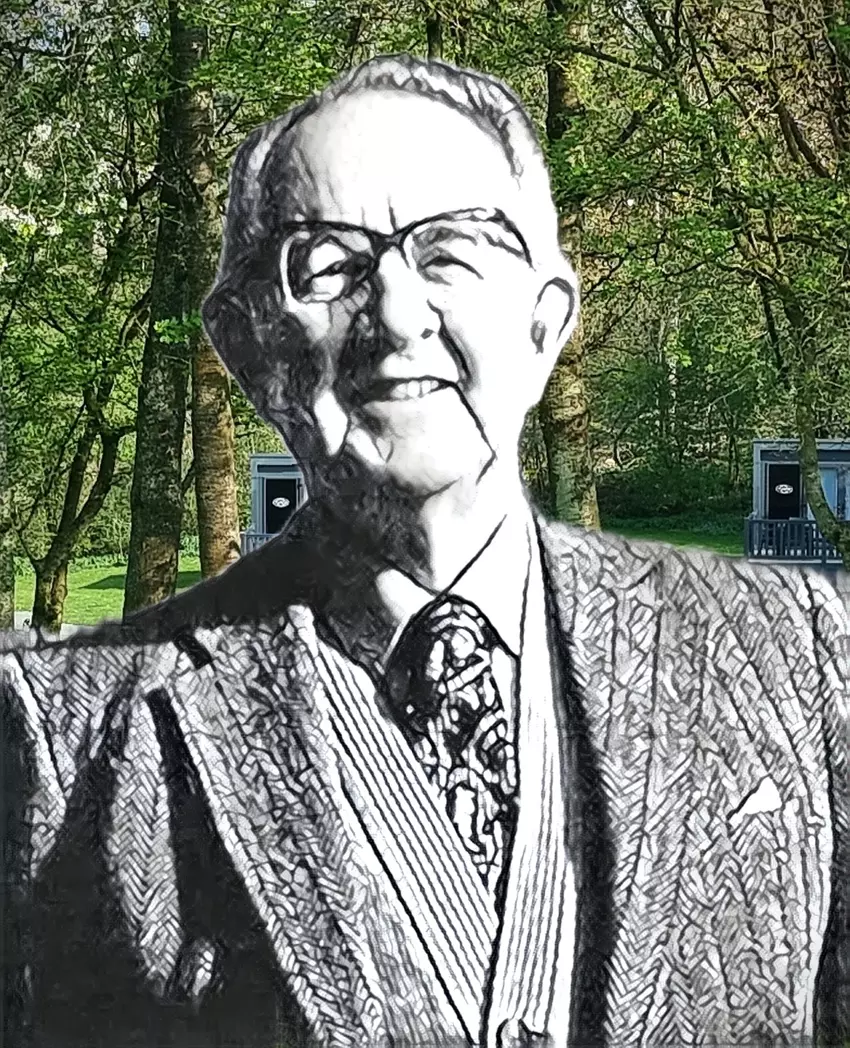 Alan Rogers himself started with the specific aim of providing people with the necessary information to allow them to make an informed decision about their holiday destination. Today we still do that.
The world has moved on, however, and the information we provide now takes many forms, not just printed guides. One element that has not changed is our expertise.
We work with campsites across Europe in all countries, including the UK. We visit campsites for inspection purposes (or even just for pleasure!). We collaborate with campgrounds on tour operating programmes, and we help campsites promote themselves. In short, we work with campsites all day, every day. We know campsites 'inside out'. We make regular campsite visits, staying on-site as we travel, using their facilities, eating in their restaurants (it's hard work, but someone has to do it).
What this means is we know campsites.
We know which campsites would suit active families; which are great for get-away-from-it-all couples; we know which campsites are planning super new pool complexes; which campsites offer a fantastic menu gourmand in their on-site restaurant; which campsites allow you to launch a small boat from their slipway; which campsites have a decent playing area for kicking a ball around; which campsites have flat, grassy pitches and which have solid hard standings. In search of the best
Alan Rogers Guides were first published over 50 years ago. Since Alan Rogers published the first campsite guide that bore his name, we've expanded our scope to cover 27 European countries. Over 20 of the campsites selected by Alan for the first guide are still featured on our website today.
There are over 11,000 campsites in France alone, often of varying quality: this website contains impartially written reports on many of the very finest, each being individually 'inspected and selected'. We aim to provide you with a selection of the best, rather than information on all – in short, a more selective, qualitative approach.
We wish you well on your travels.
Destinations Magazine
Destinations Magazine
The magazine from Alan Rogers featuring inspiring holidays for campers, caravans and motorhome owners. It's all about the experience, the atmosphere, the freedom and the fun of a campsite holiday.
Jam packed with holiday ideas for campers, caravanners and motorhomers, Destinations magazine aims to inspire your future trips. You'll find fantastic locations, top tips and the latest products, as well as a sneak peek into the lives of those that inspect the campsites you visit. Grab a cuppa, get comfy and enjoy.
Alan Rogers Rallies
Alan Rogers Rallies
Alan Rogers Travel has over 50 years experience organising caravan and motorhome holidays to Europe and we have been arranging highly successful and enjoyable rallies to the continent for over 15 years.
The rallies we organise range from simple ferry and a campsite rallies, all the way through to rallies featuring multiple campsites, excursions, group meals and more. Each rally is arranged with the rally marshal to meet the needs
Worldwide Motorhome and Caravan Holidays
Worldwide Motorhome and Caravan Holidays
At Alan Rogers Travel we offer Motorhome and Caravan holidays to some of the most stunning destinations in the world. Hit the road in one of a wide range of motorhomes and discover some of the most astounding places the world has to offer. We have selected the very best caravan and motorhome holidays for a truly once-in-a-lifetime experience.
We offer an exceptional assortment of tours across Canada, USA, Australia, New Zealand, and Southern Africa – escorted, independent and tailor-made motorhome holidays. Discover additional excursions to embellish your holiday further and find out more about our experienced and friendly Tour Hosts.
Press & Media enquiries
Press & Media enquiries
Alan Rogers is the market leader in independent campsite reviews and produces a range of guides each year that detail the best locations in Europe. Find the perfect camping and caravanning destination with our trusted, independent reviews.
Visit our press centre for more details and the latest press releases.

Situations Vacant
Situations Vacant
Unfortunately, we have no positions available at present. Why not follow our LinkedIn profile for employment updates?
You may also be interested in