Alan Rogers Awards – Results 2013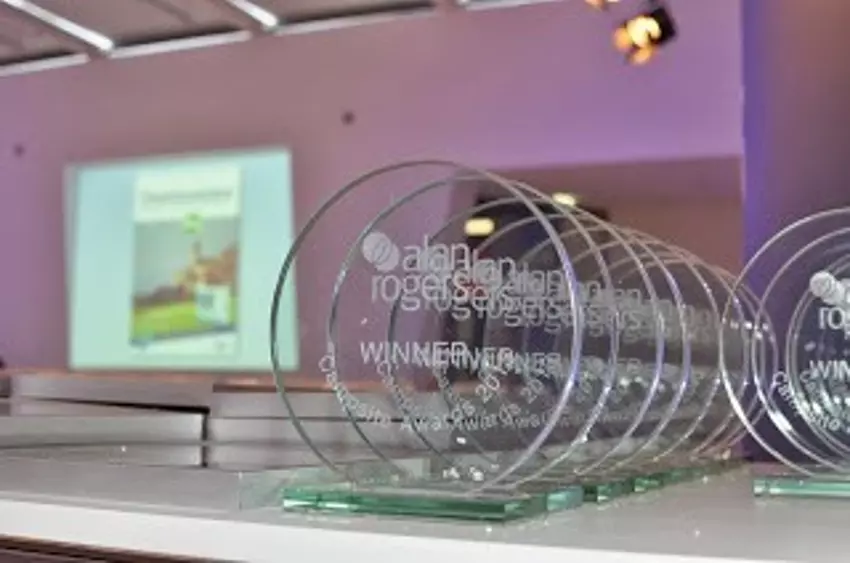 Alan Rogers Welcome Award
This award takes account of sites offering a particularly friendly welcome and maintaining a friendly ambience throughout reader's holidays.
WINNER
Camping De Paal Bergeijk, Noord-Brabant, Netherlands (NL5970)
Camping De Paal is a first class, family run site set in pretty woodland near the Belgian border. Ideal for young families, a warm welcome always awaits and an excellent range of activities keeps everyone entertained.
RUNNER UP 
Sites et Paysages les Saules (FR41100)
The pleasant welcome at this popular campsite ensures a great start to every holiday. Run by a local family, there is plenty to do on-site always in a very convivial atmosphere. A large grassy field provides ideal space for children to play safely.
RUNNER UP 
Balatontourist Camping Napfèny (HU5370)
An excellent site designed for families with children of all ages and providing a range of activities available, Balatontourist Camping Napfèny offers guests a friendly welcome and an enjoyable stay. Alan Rogers Progress Award
This award reflects the hard work and commitment undertaken by particular site owners to improve and upgrade their site. Candidates for this award may be existing sites which have undergone a far reaching improvement programme, or possibly may be sites which have passed into new ownership and benefited from substantial investment in terms of time and money!
WINNER
Marjal Costa Blanca Eco Camping Crevillente, Alacant, Comunidad Valenciana (ES87435)
This new, fully equipped site is designed to promote sustainability and save resources, as well as provide a fun holiday experience for its guests. Open all year, it's ideal for families and winter sun seekers.
RUNNER UP 
Camping Elbsee (DE36720)
This attractive site has developed great facilities and a comprehensive programme of activities for both adults and children. There is an associated hotel and restaurant nearby.
RUNNER UP 
Camping Krk (CR6758)
Formerly Naturist Camping Politin, this pleasant site began offering new services in 2013 to complement the existing eco friendly infrastructure and well equipped pitches. Its beautiful location makes is a popular choice.
Alan Rogers Active Holiday Award
This award reflects sites in outstanding locations which are ideally suited for active holidays, notably walking or cycling, but which could extend to include such activities as winter sports, water sports etc.
WINNER
Südsee-Camp Wietzendorf, Lower Saxony (DE30700)
This well run holiday camp caters particularly well for children, offering a huge range of outdoor activities. In addition to horse riding, archery, golf and tennis, there is a large lake with a shipwreck and sandy shores.
RUNNER UP
Camping Seiser Alm (IT62040)
This superb site in the Dolomite mountains offers plenty to keep all ages entertained. Aside from the on-site activities, there is hiking, Nordic walking, horse riding and golf nearby.
RUNNER UP
Kamp Koren Kobarid (SV2470)
This is a peaceful site that provides plenty to do all year round. From cycling and rafting in the summer to skiing in the winter, visitors are never short of something to keep them occupied. Alan Rogers Innovation Award
This award acknowledges campsites with outstanding creative and original concepts, possibly with features which are unique, and simply cannot be found elsewhere.
WINNER
Camping Jesolo International Lido di Jesolo, Veneto (IT60370)
This great, resort-style destination is said to be the first carbon neutral campsite in the world and is located alongside an uncrowded, white sandy beach. Facilities are excellent and there is plenty to do both on and off-site.
RUNNER UP 
Camping Monte Holiday (ES92120)
Situated in an open, sunny valley, Camping Monte Holiday has recently introduced fully renewable heating and hot water. It's in a fantastic location with many activities nearby for sports enthusiasts.
RUNNER UP 
Vrijetijdspark Beerze Bulten (NL5985)
A large leisure park with superb amenities, this site established the Bultje Foundation in 2013, dedicated to improving the welfare of children. There is a focus on children at the site, with a unique playground and plenty of play equipment.
Alan Rogers Small Campsite Award
This new award acknowledges top quality small campsites (less than 75 pitches) which offer a friendly welcome and top quality amenities throughout the season.
WINNER
Camping El Mirador de Cabaneros Horcajo de Los Montes, Ciudad Real, Castilla-La-Mancha (ES90960)
Set in the Cabaneros National Park, this delightful site is run by a helpful and friendly family. Its peaceful location is a haven for walkers and birdwatchers, or for a relaxing break.
RUNNER UP 
Langstone Manor Holiday Park (UK0802)
Developed in the grounds of the old Langstone Manor house, this quiet holiday park is located in a sheltered wooded valley. Facilities are modern and the new camping area has open views of the moor.
RUNNER UP 
Camping Lazy (SK4955)
A lovely small site on a working farm, Lazy is ideal for nature lovers, being a great base from which to explore the Slovakian countryside. With only 15 spacious pitches, it is the perfect peaceful escape.
Alan Rogers Seaside Award
This award is made for sites which we feel are particularly suitable for a really excellent seaside holiday.
WINNER
Camping Union Lido Vacanze Cavallino-Treporti, Veneto (IT60200)
Union Lido is an amazing site which has been in Alan Rogers guides for over 40 years. There is a massive range of first rate amenities here and the new Funny World family park is unique in Europe. There is direct access to a superb sandy beach. All in all, this is a great site for families of all ages.
RUNNER UP
Camping le Petit Rocher (FR85000)
Situated just 150m from one of the Vendée's famous sandy beaches, this campsite has great amenities and a friendly atmosphere. There's also a heated outdoor swimming pool complete with slides.
RUNNER UP 
Orbitur Camping São Pedro de Moel (PO8100)
This quiet, attractive site is located on the edge of a fine beach and has lots to offer families. The swimming pool complex includes a paddling pool and flume, and facilities are very well appointed.
Alan Rogers Country Award
This award contrasts with our former award and acknowledges sites which are attractively located in pleasant, rural locations.
WINNER
Le Camp de Florence La Romieu, Gers, Midi-Pyrénées (FR32010)
An excellent getaway in the Gers countryside, this campsite is ideally situated for walking and cycling. The restaurant serves superb local food and pitches have stunning views of the idyllic surrounding landscape.
RUNNER UP 
Camping Al Sole (IT62320)
Situated by the sparkling turquoise waters of Lake Ledro, this campsite is a fantastic countryside getaway run by a friendly family. There is a sandy beach and an outstanding wellness centre on-site.
RUNNER UP 
Veluwecamping De Pampel (NL5840)
This site has a congenial atmosphere and caters well to families, having great facilities for children. It's set in the forest, with a large area of woodland to explore on foot or by bicycle.
Alan Rogers Family Site Award
Many sites claim to be family friendly but this award acknowledges the sites we feel to be the very best in this respect.
WINNER
Camp du Domaine Bormes-les-Mimosas, Var, Côte d'Azur (FR83120)
A large, attractive site on the glamorous Côte d'Azur, Camp du Domaine is the perfect location for beach lovers and active families. The kids club keeps children entertained and there's a range of sports and activities for teenagers and adults.
RUNNER UP 
RCN le Moulin de la Pique (FR24350)
A high quality destination in the heart of the Dordgne, this campsite has a superb range of activities for children and teenagers. There's a huge pool complex, as well as sports tournaments, treasure hunts and much more.
RUNNER UP 
Europacamping Nommerlayen (LU7620)
This campsite is designed for families, with pitches grouped beside age-appropriate play areas and facilities that cater to families. A top quality site located in the wooded hills of central Luxembourg.
Alan Rogers Readers Award
Alan Rogers readers are invited to nominate (by means of an on-line poll at www.alanrogers.com and www.alanrogers.nl) their favourite site.
WINNER
Beverley Park, Paignton, Devon (UK0870)
This established holiday centre in Devon is family run and caters excellently to every need. It's popular, set in a great location and attractively landscaped. There's a vast range of activities available and facilities are well maintained. A clear favourite among Alan Rogers readers.
Alan Rogers Special Awards
The Special Award is presented to campsites which we feel have suffered very significant setbacks and have not only returned to their former condition, but can fairly be considered to be better than before.
WINNER
Park Grubhof (AU0265)
St Martin bei Lofer, Salzburg
This is a highly impressive Austrian campsite badly affected by flooding but which very rapidly returned to its normal very high standard.
WINNER
Castel Camping Caravaning Saint-Avit Loisirs (FR24180)
Saint Avit-de-Vialard, Dordogne, Aquitaine
The owners of this site developed a second top quality location, Le Cro Magnon, over a period of ten years. Very sadly, they have been obliged to close Le Cro Magnon as a result of a possible subsidence risk, and we wish to acknowledge their excellent work at both campsites.