Best campsites for the Blackdown Hills AONB
Here is our pick of the Alan Rogers Assessors, expert-recommended campsites for the Blackdown Hills Area of Outstanding Natural Beauty.
On the border of Devon and Somerset, charming Blackdown Hills AONB is a serene area of natural beauty, rich in wildlife and cultural heritage. It has a fragile beauty, and in many ways, it is the epitome of the classic English countryside with scattered farms surrounded by irregular field systems, bordered by ancient hedgerows and interspersed by narrow little lanes.
The hills themselves feature a blustery plateau with wooded slopes and valleys falling down to the farmland on the lower reaches. There are ancient wildflower meadows, grasslands, fens and bogs, each habitat supporting different species. The increasingly endangered dormouse shelters in the woodland while the white-clawed crayfish – our only native crayfish – has retreated to the River Culm.
Local buildings are attractive in a rural style, mostly built from limestone and Beer stone and are distinctive in their use of local chert, cob, thatch and clay tiles. Notable monuments include the Wellington Monument on the northern ridge, and the Otterhead Lakes Nature Reserve is popular with walkers.
Top Blackdown Hills AONB Camping Options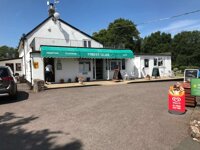 Included in our guides:
2021
Forest Glade, immaculately managed and owned and run by the Wellard family, is set in a forest clearing on the Blackdown Hills (designated an Area...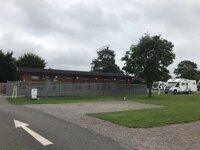 Ilminster Caravan and Motorhome Club Site is a pleasant and peaceful holiday destination, the beautifully maintained site slopes slightly towards some of the loveliest South...