A brief conversation about our camping holidays in France earlier this week sparked a discussion about French phrases. While some of the phrases, quotes, & proverbs below are not uniquely French, they are among our favourites. How many of these have you heard whilst camping in France?
Autres temps, autres mœurs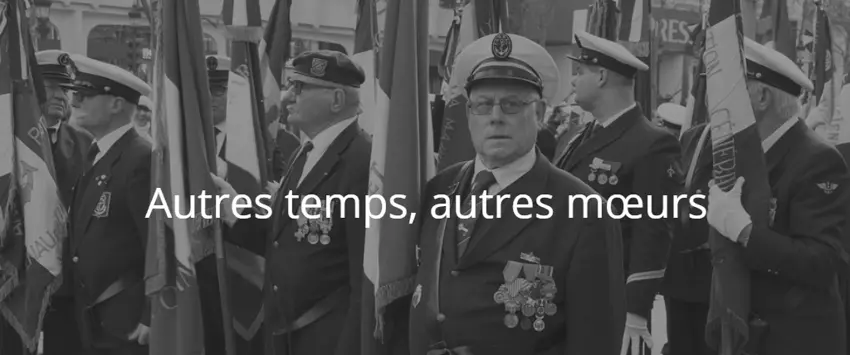 Pronunciation: otʁə tɑ̃, otʁə mœʁ
Literal translation: Other times, other customs
Origin: From Cicero's First Oration against Catiline 'O tempora o mores'
---
Chat échaudé craint l'eau froide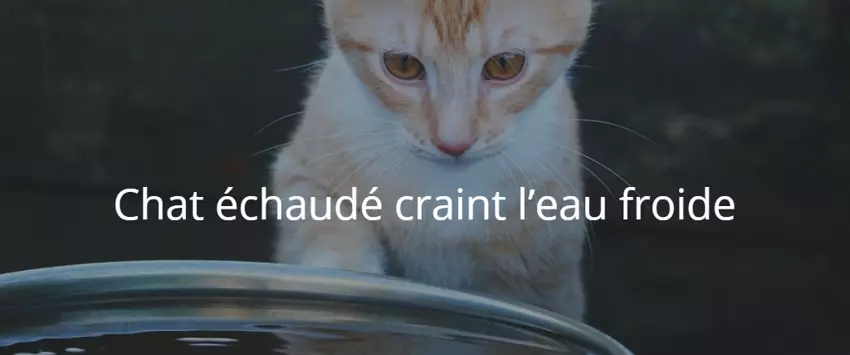 Pronunciation: ʃa eʃode kʁɛ̃ lo fʁwad
Literal translation: A scalded cat fears cold water
English equivalent: Once bitten, twice shy
---
On ne change pas une équipe qui gagne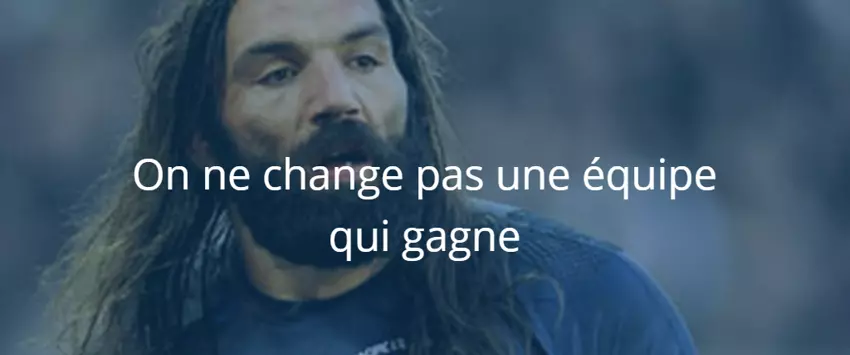 Pronunciation: ɔ̃ nə ʃɑ̃ʒ pa yn ekip ki ɡaɲ
Literal translation: One does not change a winning team
English equivalent: If it ain't broke, don't fix it
---
L'habit ne fait pas le moine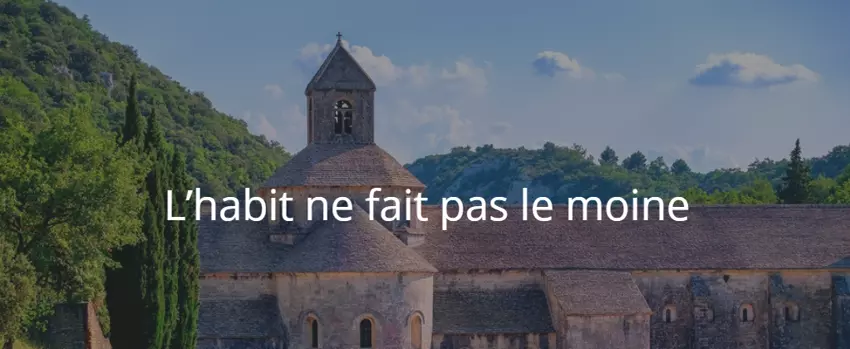 Pronunciation: labi nə fɛ pa lə mwan
Literal translation: The vestment does not make the monk
English equivalent: Don't judge a book by its cover
---
Il faut casser le noyau pour avoir l'amande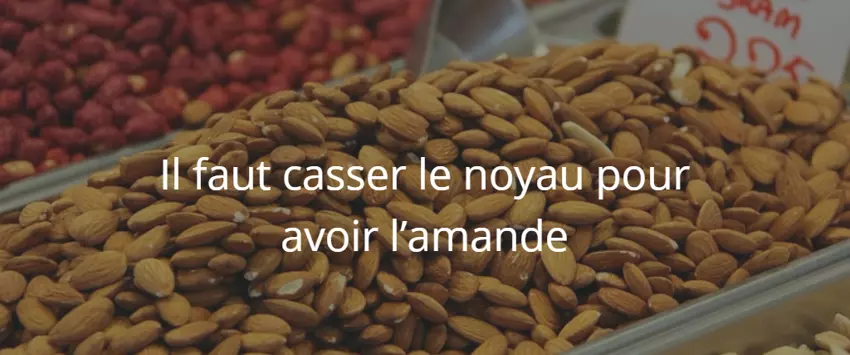 Pronunciation: il fo kase lə nwajo puʁ avwaʁ lamɑ̃d
Literal translation: You have to break the shell to have the almond
Origin: Attributed to Roman philosopher and playwright Plautus
English equivalent: No pain, no gain
---
Qui court deux lièvres à la fois, n'en prend aucun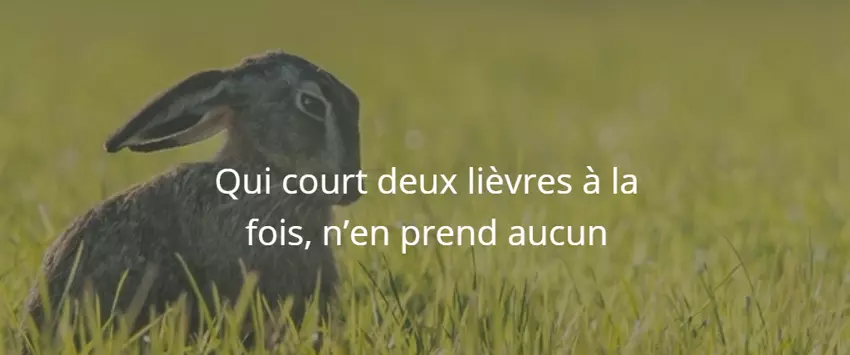 Pronunciation:ki kuʁ dø ljɛvʁ a la fwa, nɑ̃ pʁɑ̃ okɛ̃
Literal translation: Who runs after two hares at the same time, catches none
Origin: Attributed to the Dutch theologian Erasmus
English equivalent: Too many irons in the fire or spreading yourself too thin?
---
Petit à petit, l'oiseau fait son nid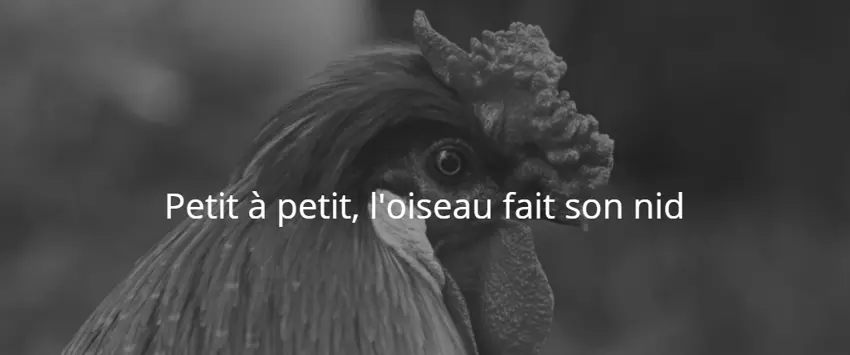 Pronunciation:pəti a pəti lwazo fɛ sɔ̃ ni
Literal translation: Little by little, the bird builds its nest
English equivalent: Step by step one goes far or every little helps
---
Mieux vaut prévenir que guérir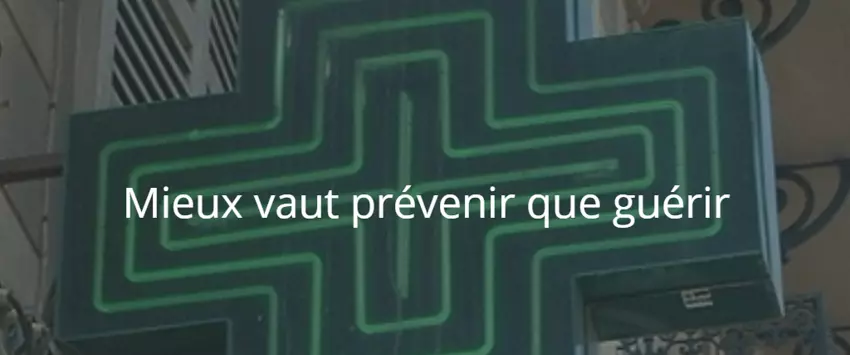 Pronunciation:mjø vo pʁevəniʁ kə ɡeʁiʁ
Literal translation: It is better to prevent than to heal
English equivalent: An ounce of prevention is worth a pound of cure
---
Qui n'avance pas, recule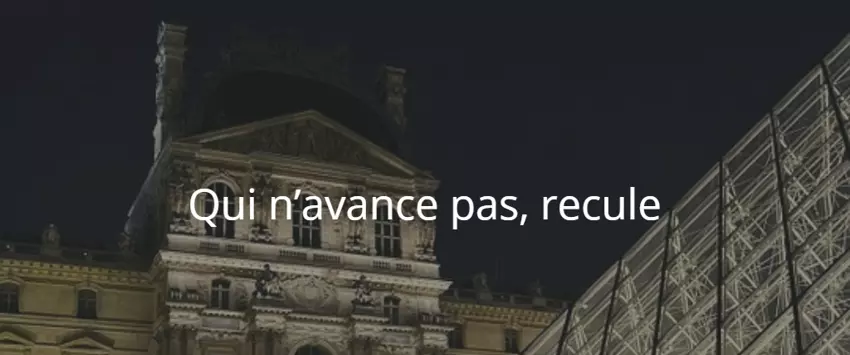 Pronunciation:ki navɑ̃s pa ʁəkyl
Literal translation: Who does not move forward, recedes
English equivalent: Expect poison from stagnant water
---
À vaincre sans péril, on triomphe sans gloire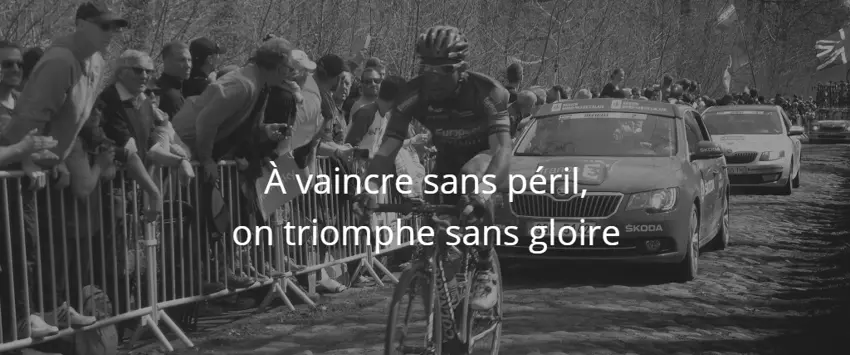 Pronunciation:a vɛ̃kʁə sɑ̃ peʁil, ɔ̃ tʁijɔ̃f sɑ̃ ɡlwaʁ
Literal translation: To win without risk is to triumph without glory
Origin: Attributed to the French tragedian Pierre Corneille from Le Cid
English equivalent: In a calm sea, every man is a pilot
---
Qui Vivra Verra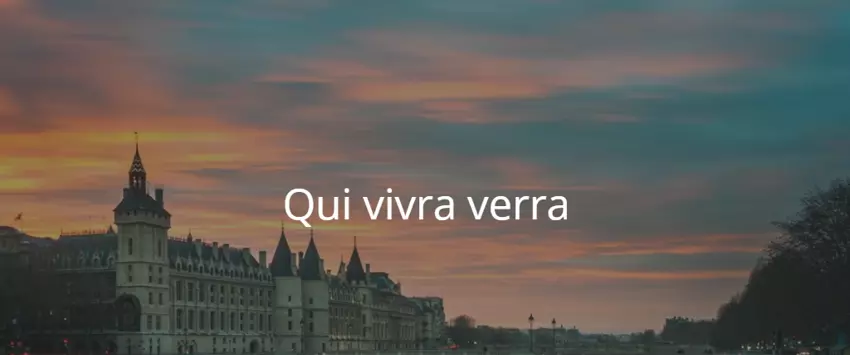 Pronunciation:ki vivʁa veʁa
Literal translation: Who will live will see
Origin: From the Italian Chi vivrà, vedrà
English equivalent: Wait and see